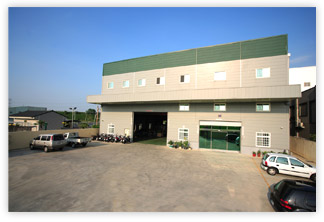 Aupart Suspension Co., Ltd. is a professional auto parts company. Steering and Suspension Parts manufacturer for both replacement parts and for performance upgrades replacement parts.

Providing the best quality and service is our strongest aim in running our business.

Our customers recognize Aupart as a company that provides honesty, trust, and professionalism with high efficiency, and common sense. Combining professional technology and a highly efficient production team, Aupart will expand more and more with production line and the upgrading of manufacturing techniques.


To further improve our service and quality, Aupart is certified with the international standard ISO 9001 and then 2008 Revision.
Aupart uses high technology to satisfy the strict requests from our customers. With complete fabrication facilities, Aupart can complete all of the processes from receiving the

orders→ forging→CNC machining →assembly →packing→storage→shipping. Within this complete manufacturing process, Aupart is constantly on the improvement whether this is on quality or on production efficiency.
Main services and products of Aupart:
Forged Iron, Forged Aluminum, Car Tool, Steering and Suspension Parts, Machine Parts, Forklift Parts, Agricultural Machinery Parts.
To ensure the stability of material quality, Aupart checks each of the production processes, we strictly implement the standard operating procedures, and build a complete production procedure, which bases on refining traditional technology, introducing new equipment, comprehensively improving working efficiency and producing quality.

For the future, Aupart will keep developing new items for each market and provide constant updates on new products.
Aupart further improves its quality of auto parts and builds on the production standards by using the latest forging techniques. The target of Aupart is to build the most complete solution for each production process.
Company Mission Statement

Quality First:
Because the issue of quality has always been our highest priority, Aupart follows the standard of ISO 9001, which includes purchasing, processing, assembling, packing and shipping.
Continuous Improvement:
Aupart is a business that is constantly looking at ways to progress .We set goals to improve our testing equipment, our production methods and our products. Our testing equipment includes ..Metal hardness tester, Plastic hardness tester, Angle rotation ,Fatigue tester, Dial height gauge, Vernier gauge, and Torque wrench tester.
Customer Satisfaction:
Aupart believes that business development and growth is heavily reliant on customer satisfaction. Aupart is fairly unique as a manufacturer as it owns its own full forging plant. Because of this, we provide our customers with a one-stop-solution. Once the customer advises us of their requirements and places their order, Aupart begins the complete process from forging, CNC machining, treating and assembly through to packing and shipping. To provide the best service is always our major target.
Sustainable Operation:
By providing best quality products, giving our best service and constantly upgrading our methods and techniques, Aupart sees the business relationship between ourselves and our customers as a long term situation.